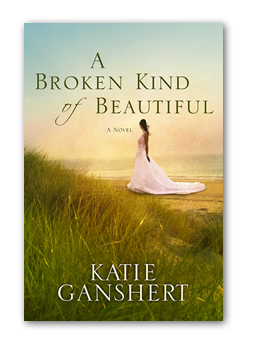 Want a sneak peek? Click the book cover above ;) You are welcome!
"Katie sure knows how to pull in her reader that is for sure. Page 2 and I already want, no have to know more! Who is Davis? And more importantly, who is the girl, Ivy, with the haunted eyes?" I updated my Goodreads Status with this when I first started! I couldn't wait to rave about it!
Seriously! Katie Ganshert yanked me in and didn't let me go throughout the book! I would love a sequel to know what happens in the future, while we get an idea in the Epilogue I would love a full story....hint hint Katie :)
Anyway, Ivy is a girl who is completely empty and well, broken. She's so beautiful that everyone wants something from her except to give her what she thinks she doesn't need. Until she ends up home, where she never wanted to be, even growing up.
Davis, oh Davis. He is my new book boyfriend! Seriously this guy, who wouldn't want someone like him? While he's gorgeous, a sweetheart, God loving and just an over all total package, he is broken in his own way. He has issues in his past, don't we all, that he just can't let go.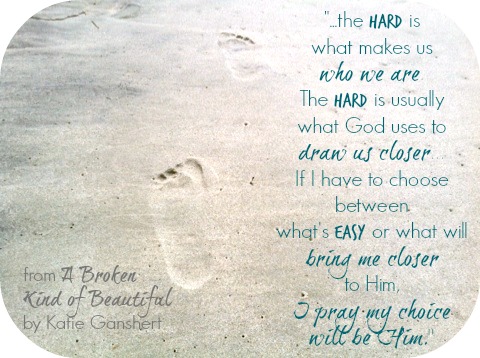 Picture from Katie Ganshert's website.

One of my favorite quotes in the book: "Trying to fill our bellies with food that only makes us hungrier is an exhausting way to live, don't you think? Sounds to me like that young gal could use a proper meal. Living Water. The Bread of Life."
Will Ivy and Davis help each other or cause more harm than good? Go pick up the
book
and find out! It comes out tomorrow, April 15, 2014. Here's a few links to check out in the mean time.
Katie Ganshert's website