Disclosure: I got this product as part of an advertorial.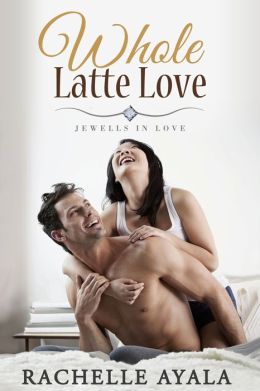 Rachelle Ayala pulled me in from the beginning I wanted to know more and that kept me going! It took me all of one night to finish the book. I just didn't want to put it down and go to sleep!
Dylan, Oh Dylan! This guy is a Whole Latte everything and one Book Boyfriend you don't want to miss! Imagine this, a hot guitar player who has a brain, lack of tattoos, is willing to get up way early every day to create the perfect morning for his girl, and has a tarantula. Threw you off there right! What guy just has a random tarantula and other critters hiding in his room that manage to escape and cause a few naked incounters and laughs? Dylan, that's who! Courtesy of his crazy ex that left him not wanting to fall in love ever again.
And then there come Carina into his life. Carina is his total opposite in every way, or so she thinks. She does not like to party, need lots and lots of sleep to stay on her strict schedule she set for herself. Carina is bound and determined not to fall in love and to do anything and everything she has to do to secure her spot in banking after her internship is over.
These two meet and there are instantly sparks. But they both fight it to the end. Will they end up with the ever after or keep going against each other? I had to find out! And you will too.
I absolutely loved the life experiences that Carina gained throughout this book. I felt like she was totally stuck on herself and how she looked at the beginning but felt her grow so much that I can picture her now digging in a garden. I would like a follow-up on them and on their friends.
I received one or more of the products mentioned above for free using
Tomoson.com
. Regardless, I only recommend products or services I use personally and believe will be good for my readers.